Royal Oak and Birmingham, MI
Nominated by her peers each year as one of the Top Dentists in the Detroit area, Dr. Hartrick has developed a reputation for outstanding dental treatment and oral health care, cosmetic dentistry and dental implants. Our dedicated and well-educated team at Hartrick Dentistry have developed a history of exceptional service to their patients, and those patients can testify to the friendly, personal and professional level of care that they have received.
TOTAL ORAL HEALTH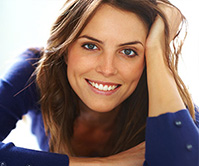 Dr. Hartrick offers Dentistry for Wellness. These treatments include dental sedation, which can give those with dental anxiety the possibility of having a pain-free, anxiety free experience with us. We also are pleased to offer additional amenities like blankets, virtual reality glasses to watch movies and tv shows and headphones where you choose your music genre. We also offer mouthguard appliances that treat snoring and sleep apnea.
COSMETIC / SAME DAY DENTISTRY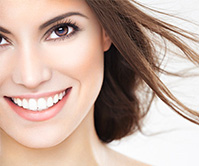 Dr. Hartrick offers cosmetic dentistry treatments that can give you the smile you have always dreamed of. Cerec crowns in a day, dental veneers, and tooth colored restorations can give you a uniform, lovely smile. For a straighter smile, we offer Invisalign. And for bright white teeth, we offer professional teeth whitening. Having a beautiful smile is not just for movie stars. It begins with you and Dr. Hartrick partnering to create a dazzling smile.
DENTAL IMPLANTS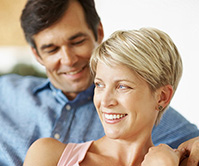 If you have missing teeth, dental implants are an amazing restorative dentistry procedure. Dental implants are small titanium rods that are placed into your jawbone. Within 3-6 months, these rods will have fused with your jawbone, forming a "new" tooth root. A dental crown is placed onto the rod. The dental crown combined with the dental implant form a "new" tooth root and tooth. Dental implants are sturdy, look and function like natural teeth. They are amazing!
For all your general and cosmetic dentistry dental needs including dental implants, Hartrick Dentistry strives to maintain the highest degree of patient care and trust in our relationships with you. Come and enjoy our quality, attentive approach to your dental and oral health care needs as well as our cosmetic dentistry treatments and dental implants procedures in our beautiful, classic building with a peaceful adjoining garden, comfortable and pleasant reception area and modern, up-to-date technology. Our friendly, attentive, professional team will immediately put you at ease as they thoroughly address your cosmetic dentistry, oral health care and dental implants concerns in an honest, caring, yet thoroughly knowledgeable manner.
If you have any questions about the general dentistry and cosmetic dentistry or dental implants services we offer, or would like to speak in person with a member of our friendly, approachable team members, please do not hesitate to contact us and a member of our team will do their utmost to help you in any way possible.
We hope to see you in the future and eagerly anticipate helping you achieve the smile and dental care of your dreams. Ask about our cosmetic dentistry, total oral health care and dental implants procedures. We are here to serve you!
---
Dr. Hartrick is a member of the following organizations:
The American Dental Association
The Michigan Dental Association
The American Academy of Cosmetic Dentistry
The Academy of General Dentistry
The American Equilibration Society
The Kois Center
The Oakland County Dental Society
The Royal Oak Foundation for Public Education
The American Academy for Oral Systemic Health
The Business Network International
Recent dental honors and awards:
2001 Distinguished Mentor: Creating Restorative Excellence, The Kois Center
2003 Clinical Instructor, The Kois Center
2004-present Selected as a Top Dentist by Consumer's Research Council of America
2008-present recognized in Hour Detroit Magazine's list of Top Dentists
About The Kois Center