Meet Dr. Nancy Hartrick
Royal Oak and Birmingham, MI
Born and raised in a well-respected Royal Oak, Michigan, family and following highly successful high school years, Dr. Nancy Hartrick continued her education at the University of Michigan, Ann Arbor, for eight years.
She graduated in 1977 with distinction and earned a degree in nutritional science, which was recognized by both the college of literature science and the arts, and the public health school. Dr. Hartrick continued her education at the University of Michigan Dental School, which at the time was No. 1 in the country. She graduated in 1981.
Since graduation, she has actively practiced dentistry and passionately pursued continuing education. After practicing in Sterling Heights and Drayton Plains, Michigan, Dr. Hartrick returned to Royal Oak in 1988 to establish her practice. Since then she has provided the highest degree of excellent, comprehensive, cosmetic and general dental care in a relaxed and pain-free atmosphere. With the support and commitment of her friendly, well-trained team and her extensive continuing education, Dr. Hartrick is able to provide an exceptional level of cosmetic and complex dental care that improves a patient's health, ability to chew and function, and enhances appearance. She does this in a way that puts her patients at ease and actually relaxes them. Laughter is the sound commonly heard emanating from her treatment rooms.
Dr. Hartrick is very sensitive to the patient experience and the level of care and excellence required at each step. She recently renovated her conveniently located, charming, historical building. It has a relaxing, friendly atmosphere where patients are always greeted with a smile and offered a hot or cold beverage. It also provides technologically advanced procedures with professional expertise and supporting equipment to make it a state-of-the-art dental care treatment facility.
Dedicated, dynamic, positive and patient only partially describe Dr. Hartrick and may begin to explain how she can work full time providing extraordinary care, participate in continuing education every week of the year, remain an active part in the lives of her two children, and pursue outside interests. She has a passion for life and enhancing the lives of those around her. Professionally, she has completed studies at the Dawson Center for Advanced Dental Studies in Florida, the LSU Cosmetic Continuum in Louisiana, the Center for Advanced Dental Education with Dr. Robert Margeas in Iowa, the Prosthetic Program at the Misch International Implant Institute in Michigan, and the Kois Center in Seattle, to name a few. She also has studied at the Pacific Aesthetic Continuum (PAC-Live) and taken numerous courses (both hands-on and lecture) in implant dentistry, cosmetic dentistry, advanced restorative, treatment planning, leadership and many other phases of dental care and patient treatment. She annually participates in continuing education at the Chicago Midwinter Meeting and the American Academy of Restorative Dentistry as well as ongoing training in the exciting and innovative world of digital dentistry. Most recently, Dr. Hartrick received a Certificate of Achievement for successful completion of Dental Sleep Medicine through the Lamberg Seminars and is pleased to be able to offer oral appliance therapy to patients in need of this service.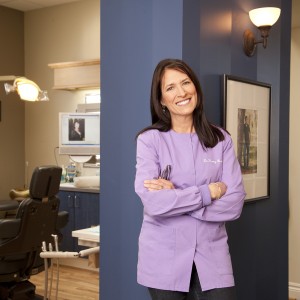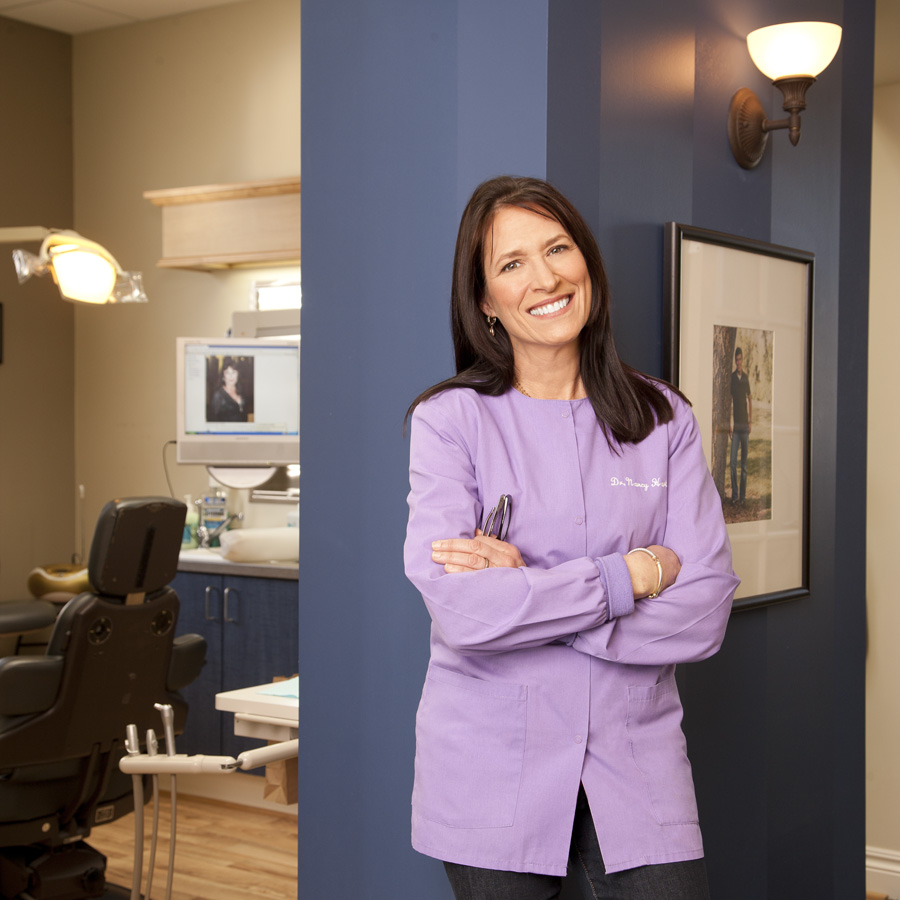 Currently, she is a Clinical Instructor at the Kois Center in Seattle, as well as Chairperson of the Q & A Facilitators at the Annual Symposium in July, and an active member of the Editorial Board. Clinical Instructors function as an extension of the Kois Center. They have mastered a specific set of criteria and actively participate in a teaching capacity during intensive 3-day teaching seminars on pertinent areas of dentistry. Dr. Hartrick has dedicated herself to first-rate dental growth and learning through the renowned and exceptional teaching of Dr. John Kois for the past 15 years. She has implemented his principles together with other information garnered from her years of ongoing continuing education in order for her, together with her team of dental professionals, to make a positive, lasting impact on her patients. In fact, it is the purpose of Hartrick Dentistry to improve the health and education of patients through caring and excellent treatment to the extent that a person's health, self-esteem and confidence are enhanced while reducing the risk of additional dental treatment.
Dr. Hartrick is a member of the following organizations:
The American Dental Association
The Michigan Dental Association
The American Academy of Cosmetic Dentistry
The Academy of General Dentistry
The American Equilibration Society
The Kois Center
The Oakland County Dental Society
The Royal Oak Foundation for Public Education
The American Academy for Oral Systemic Health
The Business Network International
Recent dental honors and awards:
2001 Distinguished Mentor: Creating Restorative Excellence, The Kois Center
2003 Clinical Instructor, The Kois Center
2004-present Selected as a Top Dentist by Consumer's Research Council of America
2008-present recognized in Hour Detroit Magazine's list of Top Dentists
2007-2010 Co-Editor of Journal of Excellence
2007-present serve on Editorial Board at Kois Center
2014 Chairperson of Q & A Facilitators at Annual Kois Symposium
2014 Certificate of Achievement for Dental Sleep Medicine at Lamberg Seminars
About The Kois Center
When not practicing dentistry, Dr. Hartrick maintains a close relationship with her two children and has many outside interests. James graduated from the University of Michigan with distinctive degrees from 2 colleges and is working locally. He is actively involved in many outside activities in the city of Detroit. Laura graduated with honors from Indiana University, is working within her field of interest and actively involved in many outside pursuits. Dr. Hartrick enjoys spending time with her children and often participates with them in sports, cultural and family activities. She also has an extended family with siblings and many nieces and nephews that she thoroughly appreciates. Dr. Hartrick has many outside hobbies and interests, as both participant and spectator. She is especially interested in water activities like boating [sailing and motor] and water-skiing, but Dr. Hartrick also continually participates in photography, exercising, reading and, whenever possible, local improv. College sports, as well as Detroit sporting events, are also important outside interests. Culturally, Dr. Hartrick has season tickets to the theatre, frequently attends music events, enjoys events at the DIA, and is a regular moviegoer. Whenever the opportunity presents itself, Dr. Hartrick enjoys supporting her patients by attending their sporting and/or cultural activities.