General & Family Dentistry
Royal Oak and Birmingham, MI
If you are looking for a family dentist you can trust to give great dental care to you and your loved ones, look no further. Dr. Hartrick's office is very conveniently located on Woodward Avenue in Royal Oak, 5 blocks south of Birmingham. She and her experienced staff offer excellent individualized care to all patients in the surrounding communities and beyond the Tri-County area.
We offer many family dentistry and general dentistry treatments that can give you and your loved ones a healthy, beautiful smile.
These are the family dentistry and general dentistry treatments our family dentist and amazing dental team offer:
SALIVARY DIAGNOSTICS | This is an excellent non-invasive, simple and quick procedure to see if you may have a susceptibility to bacterial diseases like tooth decay and periodontal disease.
NON SURGICAL PERIODONTAL CARE | In our efforts to keep your mouth and those of your loved ones healthy and beautiful and functioning their whole lives long, we offer periodontal care and treatment. The principle of 'prevention being better than cure' is one which Hartrick Dentistry strives to emphasize to all of our patients, and in this way we can help to maintain your oral health for the future.
PEOPLE OF ALL AGES | We are happy to welcome all ages to our comfortable, friendly office. We look forward to serving you and your loved ones. For life.
INDIVIDUALIZED CARE AND AMENITIES | Each of our patients has a distinct set of issues and expectations in regards to their smile and dental health. Family dentist Dr. Hartrick and her amazing dental team treat every patient as an individual, with care and respect. We also offer great additional amenities like blankets, virtual reality glasses to watch movies and TV shows and headphones where you choose your music genre so you have a pleasant time (and maybe even some fun–imagine that!) during your visits with us. Our family dentistry patients especially enjoy these amenities!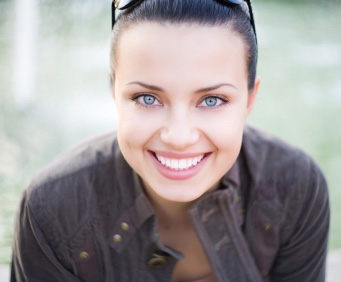 DENTAL SEDATION | In our efforts to make sure your visits here are relaxing, one of the general dentistry treatments we offer is dental sedation. We have found this general dentistry option has really helped our patients who struggle with dental anxiety.
SNORING AND SLEEP APPLIANCES | We want to help you and your sleep partner if you suffer from sleep apnea or excessive snoring.
ROOT CANALS | If you have a toothache, the general dentistry treatment is often root canals. Let our family dentist help you with this and eradicate your painful toothache.
TOOTH-COLORED FILLINGS | Metal fillings for cavities are not only rather unattractive, they are unhealthy, too. Our general dentistry procedure for filling cavities is with tooth-colored, non-metal fillings. Our family dentist uses only the healthiest options for her patients.
ORAL HEALTH CARE AND INSTRUCTION | It is important that consistent and thorough care is taken of your teeth throughout your life, and in order to go unabated through your adult years, it is imperative that the right care is taken in keeping your mouth in optimum health. Our family dentistry and general dentistry practices include giving you helpful instruction on how best to take care of your mouth. We also recommend you see our family dentist every six months.
For all your family dentistry and general dentistry needs, call Hartrick Dentistry today! We look forward to meeting you.