Careful Attention, Comfort, Excellence, Honest Interaction, Friendly and Positive Atmosphere
That is the type of experience you will enjoy at Hartrick Dentistry. Our pleasant, easily accessible Royal Oak practice on Woodward Avenue is eager to meet you and attend to your dental needs in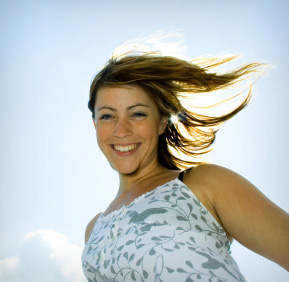 the office of Dr. Nancy Hartrick,DDS. Dr. Hartrick has been actively treating patients for over 28 years with great success. She , in harmony with her staff, enjoys the opportunity to allay any concerns you may have and utilize their collective talents to skillfully take care of your dental needs.
Nominated by her peers each year as one of the Top Dentists in the Detroit area, Dr. Hartrick has developed a reputation for outstanding dental treatment and care while expertly treating her patients. Our dedicated team of well-educated staff at Hartrick Dentistry has served an abundance of patients, who have developed a history of exceptional service at the practice, and can testify to the friendly, personal and professional level of care that they have received.
We hope you will take a moment to browse through the following pages, which detail some of exceptional service options that we offer, including, but not limited to:
Comprehensive Adult Dentistry
Anxiety Free Treatments
Take Home Tooth Whitening
Easy Financing
For all your dental needs, Hartrick Dentistry strives to maintain the highest degree of patient care and trust in our relationships with you. Come and enjoy our quality, attentive approach to your dental needs in our beautiful, classic building with a peaceful adjoining garden, comfortable and pleasant reception area and modern, up-to-date technology. Our friendly, attentive, professional staff will immediately put you at ease as they thoroughly address your concerns in an honest, caring, yet thoroughly knowledgeable manner.
If you have any questions about the services we offer, or would like to speak in person with a member of our friendly, approachable team members, please do not hesitate to contact us and a member of our staff will do their utmost to help you in any way possible.
We hope to see you in the future and eagerly anticipate helping you achieve the smile and dental care of your dreams.